Scroll to view more references

M. Kern, Leiden (Nl)
When work was underway and questions were raised
"Robbert Lagerweij Interior Design found through a Google search for interior design and renovation management in Leiden. We appreciated Robbert's approach to communicate closely with his client and to try to understand the wishes of the client. We met regularly and by the useRead More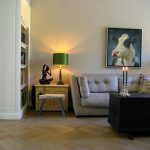 C. Walters, Voorschoten (NL)
Expert in discussing design styles from across borders and different continents.
"After we moved from the US to Voorschoten, it was difficult for us to find our way how to decorate our house. Robbert has really helped us make the right choices, select beautiful and high-quality products and materials and build an original and personal interior. We appreciatedRead More

M. Berden & M. Cargalli, Leiden (Nl)
A clear plus point is his personal approach
"Our first impression of Robbert Lagerweij was his professionalism, accessibility and his good view of what fits into the space. Robbert's service and support has helped us enormously in making the right interior choices. He used our existing furniture as a basic principle and createdRead More

T. Puyleart, Voorschoten (Nl)
View the original reference on LinkedIn
"Robbert helped us a lot to change the look and feel of our house in the Netherlands. When we just bought the house it really had to be completely renovated from the bedroom to the kitchen. The design of the house had to be creative to turn it into a space that was relaxing and enjoyable. Robbert Read More

S. Stretton, Bar Restaurant Pavlov, Den Haag (NL)
Thank you for your work and your aftercare! We hope to welcome you often in Pavlov!
"Robbert Lagerweij has given advice and implementation to the design of our meeting room at Bar Restaurant Pavlov in The Hague. We have a meeting room on the second floor with a beautiful view of the Nieuwe Kerk. Only the layout and appearance left something to be desired.Read More

J. Wouters, Den Haag (NL)
That not only saves a lot of time but
"Robbert Lagerweij engaged after the purchase of our new house. Robbert knows how to link a good address for implementation to every idea. This not only saves a lot of time, but thanks to Robbert we have never had to worry about the reliability and expertise of the craftsmen who work for theRead More

J. van 't Veer, Wassenaar (NL)
Robbert is well worth a try
"Robbert helped us out in changing the house we bought from a totally white and boring place into a home with colors and atmosphere. We will certainly contact Robbert again if we wish to make further changes to the house. Robbert really tries to get to know his clients in order to advise solutions that work for his client. Read More

J. Kooij, Purmerend (NL)
Robbert had some great idea's and we were happy
"We hired Robbert to do some interior decorating activities. More specifically to refurbish our modern style home and to create a more coherent 'feel' in the house. Robbert had some great ideas and we were happy with the service provided."Read More

F. Ingen Housz, Leiden (NL)
Colors, window coverings, floors
"Robbert heeft het vermogen zich goed in een klant en zijn woonwensen te verplaatsen. Het komt met verrassende oplossingen, niet alleen qua meubilair maar ook mbt. Kleuren, raambekleding, vloeren, en lichtplan. Hij heeft een goed gevoel voor stijl en verhoudingen."Read More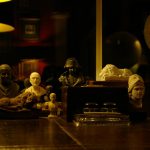 D. Epema, Den Haag (NL)
He came home several times to discuss everything well
"My little boring bedroom needed a new wardrobe to get rid of all my things and create more space and a less messy atmosphere. For this I hired Robbert Lagerweij Interior Design (RL-ID). In addition to supplying a new designer hanging lamp for above the dining table, Robbert also has Read More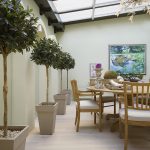 D.R. van Wingerden, Leiden (NL)
Pluspunt is de vlotte toegankelijkheid voor advies, snelle en professionele afhandeling en goede en snelle service.
" Wij waren al een tijdje uitgekeken op onze oude en bijna versleten stoffering van onze designbank en een stoel. Met de heer Lagerweij hebben wij een mooie nieuwe stof uitgezocht voor de (her) bekleding van de bank en de stoel en deze via Robbert (RL-ID) laten bekleden door zijn eigen stoffeerder. Wij kregen een uitgebreide keuzeRead More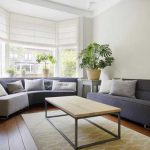 B & K te Kronnie, Oegstgeest (NL)
Limitless commitment and loyalty towards its customers.
"Our first experience with Robbert Lagerweij Interior Design was after we consulted him about a fireplace for our existing fireplace for our traditional home in Oegstgeest. Shortly thereafter we were determined to hire Robbert to (re) style our living room and dining room. It has changed magically fromRead More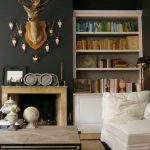 R. van Schie, Leiden (NL)
Plus points are reliability, creative and honors agreements.
"In the first instance, I asked Robbert Lagerweij Interior Design for Interior advice and possible implementation for the living room (s) and the conservatory. The first conversation with Robbert Lagerweij gave me a good feeling and I decided to give him the assignment. Robbert has a very good sense of color and styling. He cameRead More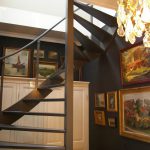 J. van den Graaff, Amsterdam-OudZuid (NL)
Advantages: Fast service and clear communication. Achievable objectives. Fulfills agreements.
"We are very satisfied with the interior styling plans, advice and implementation of Mr Lagerweij from RL-ID. We are particularly pleased with the beautiful wall colors of the color advice. The lighting plan and the implementation by RL-ID with very stylish and timeless lighting have become very good. The good service and Read More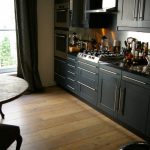 M. Ruwette, Leiderdorp (NL)
Advantages: Good listening, creative, original, reliable and with a lot of expertise.
"During the first meeting, Interior Designer and consultant Robbert Lagerweij immediately inspired us. He listens well and helped us during our Interior metamorphosis. We are very happy with his expertise and original help. A must if you don't know anymore with the interior design. "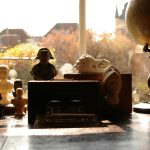 V & L Lambert, Antwerpen (BE)
Surprisingly original, creative and really a nose for the right atmosphere.
"At first we did not know what we had to imagine in the work of an interior designer and what we could expect. Thanks to all the advice and style of interior designer Robbert Lagerweij our house has become so much more beautiful than we could have ever done ourselves. We are really excited and proud Read More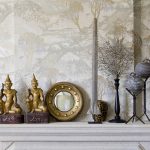 M.A. Versluis, Haarlem (NL)
Robbert is an enthusiastic man
For my living room, I have selected two standing lamps under Robbert Lagerweij's supervision, including an extensive choice of fabric for the covers, and have them made by him. For above the dining table, he came up with a very well-found original hanging lamp and an extra armchair for the sofa, with beautiful 'vintage look' upholsteryRead More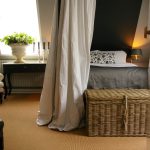 J & B de Ruiter, Amsterdam (NL)
Pros: Really a sounding board, so good listener with a lot of empathy, creative and original
"We are very satisfied with the services of Mr Lagerweij. He has made our interior more beautiful in a very original way. Many advice and practical tips and quick service. The changes in our interior are very practical and yet very atmospheric. The lighting has also become very good and we are about that Read More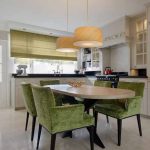 A & W Leers, Amstelveen (NL)
Advantages: Reliable, creative, goal-oriented, persuasive and enthusiastic.
"Great service and original interior design plans and implementation of Mr. Lagerweij received. Extensive service and very original plans and perfect execution. Very happy with the end result. Extensive service and very original plans and perfect execution. Very happy with the end result."